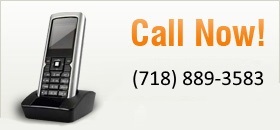 John J. Macron, Esq.
Maintains a common theme
throughout every area of its practice:
"Focus on the resolution"
Selling your home can be a joyous, melancholy, bittersweet event. To help clients navigate this emotional roller coaster, The Law Office of John J. Macron, Esq. use their extensive experience in home closings for Sellers and our wealth of knowledge to make the process as quick and efficient as possible.
In all the areas the Seller is responsible for, in the closing proceedings, John J. Macron will:
Have the deed and title insurance policy available because they will be required for the sale of your house. Create the contract of sale based upon the accepted price. Any special terms will be negotiated with the Buyer's attorney, prior to contract development and signing.
Discuss the Buyer's mortgage pre-approval letter, which includes an expiration date. The Buyer must secure a mortgage commitment within that period of time. We will monitor that period of time for you. Set up an escrow account, for the secured down payment. This account is a third-party account designed specially to hold money for you.
Review the title insurance policy for accuracy and assist you in clearing any problems, if they arise. Examine the lien search for accuracy and assist you in clearing any problems, is they arise. Secure your signatures on all pre-closing documentation. Secure the mortgage pay-off on your current home loan.
Prepare the deed.

Arrange the closing, which usually takes place at either the Seller's attorney's office or the lender's office. At the closing, John J. Macron will:
Be at your side throughout the process. Review and explain all closing documents that terminate your current loan. Review and explain all closing documents with you. Resolve any transaction issues that may arise. Calculate cost adjustments that you may need to pay for real estate taxes, water and sewer as well as maintenance or common charges in the purchase of a condo or coop. Prepare the transfer of tax documents. We will provide you (at post-closing) with a detailed transaction history that shows how the money was paid and costs that occurred for you, the Seller.