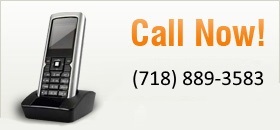 John J. Macron, Esq.
Maintains a common theme
throughout every area of its practice:
"Focus on the resolution"
As an experienced New York city family law practice, John J. Macron, Esq. is a trusted advisor, ready to help with the very best personal, financial, legal and business decisions for your family. We're  there to guide your loved ones when you can't be. When people face the terrible stresses of a family law conflict, they need to know that their lawyer is not only professional and experienced, but also compassionate and understanding.We understand the importance of ensuring that clients receive not only expert advice on their rights and obligations, but also guidance during what can be a difficult period for them and their children. We are committed to the prompt and efficient resolution of family law disputes, in a cost effective manner.
As Queens divorce lawyers in Rockaway Beach, we previously learned that family issues can be broad and complicated. We're New York City lawyers who will act as your trusted advisor, making the very best personal, financial, legal and business decisions for your family and guiding your loved ones when you can't be. There are certain guidelines that you should  consider when selecting a good family lawyer. It is important that you are aware of the type of support that you will need while confronting issues.
Keep in mind that different family issues may necessitate different approaches. As you start the selection process, the first thing to do is to conduct a thorough research for a family lawyer with a sterling reputation and well versed with the intricacies of family law. It is advisable to ask for references from family and friends who may know or who may have hired a family attorney in the past.
You want to know you've made the best decisions for your family and that your plan will work when your loved ones need it most. You want to make sure your children would be taken care of in the best way possible and will be prepared to receive your wealth if anything happens to you. Finding the ideal family lawyer for your family may be a daunting task for you, however, it would definitely be worth all the effort if you can hire the best lawyer for your family's welfare.