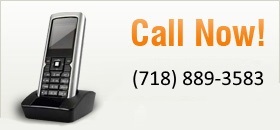 John J. Macron, Esq.
Maintains a common theme
throughout every area of its practice:
"Focus on the resolution"
Bankruptcy law exists to protect individuals and businesses whose bill payments are more than their income - a situation that can put you at financial risk and the mercy of thick-skinned, unforgiving bill collectors. New laws will soon be in effect so you should act now.
New York Bankruptcy Lawyers know this can feel like one of the most stressful and unsettling times in your life, be assured that the Federal law protects you - the Debtor from bill collectors, known as Creditors. Protection begins immediately upon filing at Bankruptcy Court. A Bankruptcy Order forbids Creditors from contacting you. You cannot be sued, your salary cannot be garnished and you will not continue to be harassed by Creditors allowing you to focus on getting your life back in order. There are two types of bankruptcies for consumers: Chapter 7 Bankruptcy and Chapter 13 Bankruptcy. John J. Macron, Esq. will help you decide which is best for you.
• Chapter 7 is known as liquidation and releases you from all obligation.
• Chapter 13 is a re-organization of your finances. It gives you the opportunity to pay back some or all of your debt according to what you can afford after paying for living expenses.
Entering bankruptcy requires you to file a Petition and Schedule of Debts and Assets as well as a Statement of Financial Affairs. This paperwork lists ALL the money you owe and outlines your ENTIRE financial status such as whether you own or rent your home, your salary, any investments you may have, etc.
At first glance, this process can seem overwhelming to you. But not to John J. Macron Esq. We can move you through this mountain of paperwork with ease and accuracy. We will make sure that you satisfy all the requirements of the bankruptcy filing and that it is done correctly, the first time, thus avoiding any unnecessary delays caused by incorrect filing. We will appear at Bankruptcy Court with you and see to it that you understand any agreement you are entering.
John J. Macron understands that bankruptcy filing is a big decision for you and can probably create one of the most stressful times of your life. Just keep in mind that once we are finished with the case, your debts will be under control and you will have the opportunity for a fresh new start. Moreover, once the case is over, we will continue to guide you and advise on how to build your credit so you can continue to enjoy your life and reach your goals.