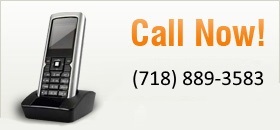 John J. Macron, Esq.
Maintains a common theme
throughout every area of its practice:
"Focus on the resolution"
New York Lawyer John J. Macron
John J. Macron was born in Brooklyn and attended Our Lady of Angels parochial school and Christian Brothers Academy, in Monmouth County, New Jersey. After his graduation, John enrolled at Drew University and received a Bachelor of Arts degree in both Political Science and Philosophy.
After college, John worked for his family's construction business as a laborer; but with his natural skill, determination and business acumen, he eventually became the head of the company. At the same time, he was also attending New York Law School, from which he graduated in only 2-1/2 years. He soon after took and passed his Bar Exam and was admitted to the New York State Bar.
John J. Macron brings a wealth of experience, a calming personality and extraordinary knowledge to the John J. Macron, Esq. law firm. Thus far, he has conducted numerous trials and engaged effectively in numerous suits, negotiations and workouts. His practice areas are Matrimonial, Commercial Litigation, Real Estate and Bankruptcy.
You can contact Mr. Macron at jmacron@legalsolutionsny.com.