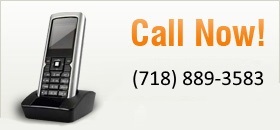 John J. Macron, Esq.
Maintains a common theme
throughout every area of its practice:
"Focus on the resolution"
The Law Office of John J. Macron, Esq., is proudly serving Brooklyn Manhattan Queens with Commercial Litigation Bankruptcy and Divorce Legal Matters.
At the Law Office of John J. Macron, Esq., we are well versed in Commercial Litigation in the State of New York. As Commercial Litigation Lawyers, we represent clients in all aspects of commercial litigation cases including contract and antitrust litigation, business tort cases, fraud, unfair competition claims against, arbitrations, bankruptcies, breach of contract, corporate problems, commercial fraud/misrepresentation, environmental issues, securities and intellectual property issues.

The Law Office of John J. Macron, Esq., we are business owners too, and are sensitive to the high cost of litigation to small businesses. All clients are given personalized attention and are kept abreast of all proceedings. If you need an experienced New York Commercial Litigation Attorney that will fearlessly fight for your rights, contact John J. Macron, Esq. today.