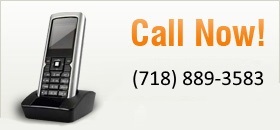 John J. Macron, Esq.
Maintains a common theme
throughout every area of its practice:
"Focus on the resolution"
The Closing Department: All real estate transactions (matters law, lender representation, real property litigation, bankruptcy law and several other fields. Our firm of Real Estate Lawyers is comprised of multiple attorneys (some of whom practice on an of-Counsel basis), all experienced in their respective practice areas, and a highly attentive support staff.

The Law Office of John J. Macron, Esq. specializes in home closing proceedings. Our attorneys represent all aspects of the transaction: buyer, seller and lender. The practice of Real Estate Law in New York is unlike any other. Macron & Cowhey found the need to bring together lawyers with extensive backgrounds in this area. Our lawyers handle real estate work daily including closings, leases, partition actions, certificate of occupancy, certificate of completion, renewal of liens, judgments and bar claims. Having this experience and knowledge allows our firm to anticipate any problems before they occur, and more importantly, find a solution to protect our clients and get the transaction closed. This approach dramatically reduces the time from contract to closing.

John J. Macron, Esq. is committed to strong, solid client/lawyer relationships.